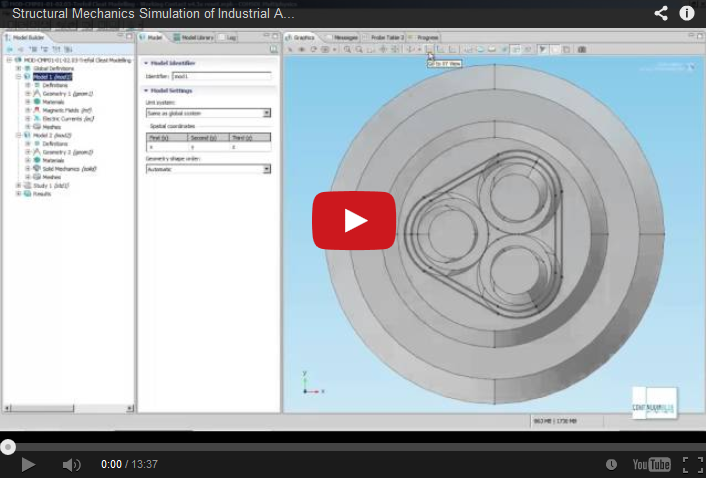 On January 10th, hundreds of people tuned in to hear COMSOL and Continuum Blue discuss Structural Mechanics simulations in certain industry applications. As promised in my previous blog post on multiphysics modeling webinars happening in 2013, here is a round-up of the event — including a video excerpt detailing three structural analysis examples presented by Continuum Blue.
Read more
---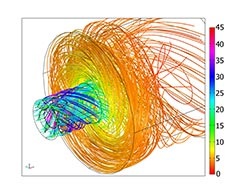 It was a pleasure meeting one of COMSOL's Certified Consultants at the Milan Conference last month. Similarly to a number of consultants, and as evident from their name, BE CAE & Test offers both the ability to simulate processes and designs as well as test them. From the island of Sicily, Giuseppe Petrone and Marco Scionti have been working with COMSOL for almost three years now, and have performed a number of projects for customers based on COMSOL Multiphysics. From […]
Read more
---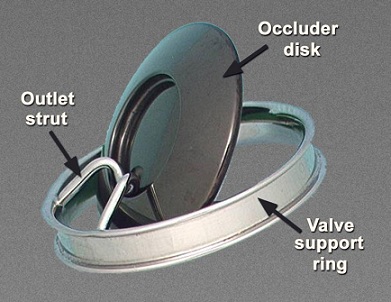 Many of the products that engineers design experience cyclic stresses during use that are below the material's yield stress; unfortunately, these stresses can still be the primary reason for failure. Thus, engineers and designers must find ways of including the effects of cyclic stresses when designing products for long-term use.
Read more
---
One of our Certified Consultants, Dr. Roger Pryor, wrote a book about "Multiphysics Modeling using COMSOL 4" in February this year. The book covers multiphysics problems ranging from relatively easy to relatively difficult, from 1D to 3D. Now, Dr. Pryor's book on COMSOL version 4 is used in his brand new COMSOL training series in Troy, MI.
Read more
---

Amphos 21 have long been experts within environmental consulting. In particular, they have been consulting for almost twenty years within nuclear and industrial waste management, the management of water resources and contaminated land, and energy optimization. It was therefore a pleasure to see that they had started using COMSOL Multiphysics for a number of their projects, and are now officially offering consultancy services for modeling multiphysics processes within these and similar industries.
Read more
---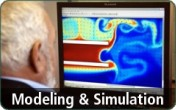 We are happy to announce that SC Solutions, Inc. is now part of the COMSOL family of Certified Consultants! Located in Sunnyvale, California, SC Solutions (SC) provides modeling and simulation consulting and R&D services to customers across several industries for numerous application areas. As a Certified Consultant, they assist their customers in analyzing and improving on current products and processes by providing them with model-based process control solutions. SC also delivers customized multiphysics models that customers can use for routine […]
Read more
---
It's no news that multiphysics simulations can help companies build better products, and every day COMSOL users bring new product designs or ideas for improvements to life. That said, every so often someone does something particularly fascinating. If you're following along the email communications from AltaSim Technologies you will receive a technology breakthrough message this week. This latest email from AltaSim is bringing attention to an important clean energy project they are working on with Dais Analytic for the U.S. […]
Read more
---

Our Certified Consultants, AltaSim Technologies, are excellent at using COMSOL Multiphysics. If you read one of Phil's blog posts back in April, you would already be familiar with their modeling of Surface Plasmon Resonance. Also mentioned, in passing, are the training courses AltaSim runs.
Read more
---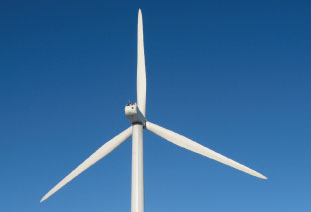 Wind turbines are an expensive investment and once they're up, they're up. An article from last year's COMSOL News points to how modeling can also help in remedying problems, if it's too late to have built the perfect design from the beginning. With wind turbines, noise is of course the problem.
Read more
---

COMSOL is pleased to announce that BioGeoWave Technologies Inc. have been certified as COMSOL Certified Consultants. BioGeoWave brings over 30 years of software simulation experience to the multiphysics community.
Read more
---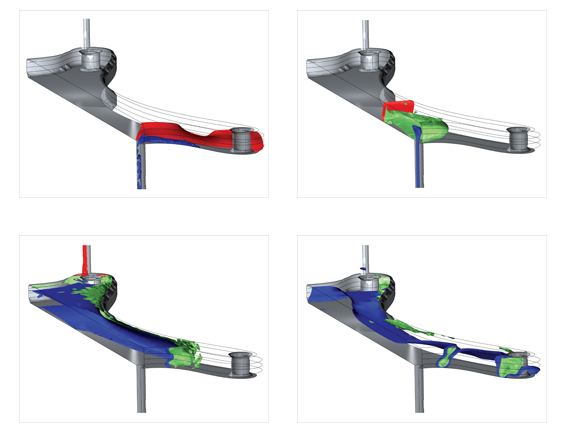 Continuum Blue is one of our closest partners and brightest users. As consultants, they make their living by modeling and testing applications for their customers, and they have been growing quite fast lately. COMSOL Multiphysics is a vital tool in their consultancy work, as they take on real-world applications that can only be described with multiphysics.
Read more
---
Get new posts by email
---
Categories
---
Tags