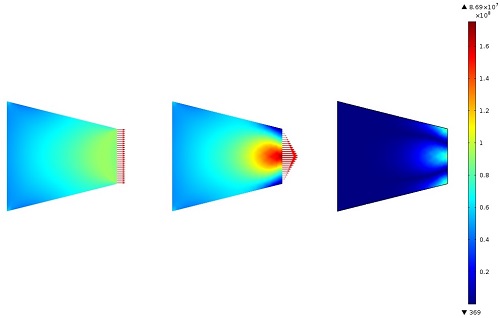 In engineering analysis, the need to compare solutions obtained under different circumstances frequently arises. Some possible scenarios include comparing the effect of different load or parameter configurations, and enveloping results to find the worst or best case at each point of the domain. In each of these and other similar cases, you need access to more than one data set. Here's how to accomplish such tasks using COMSOL Multiphysics.
Read more
---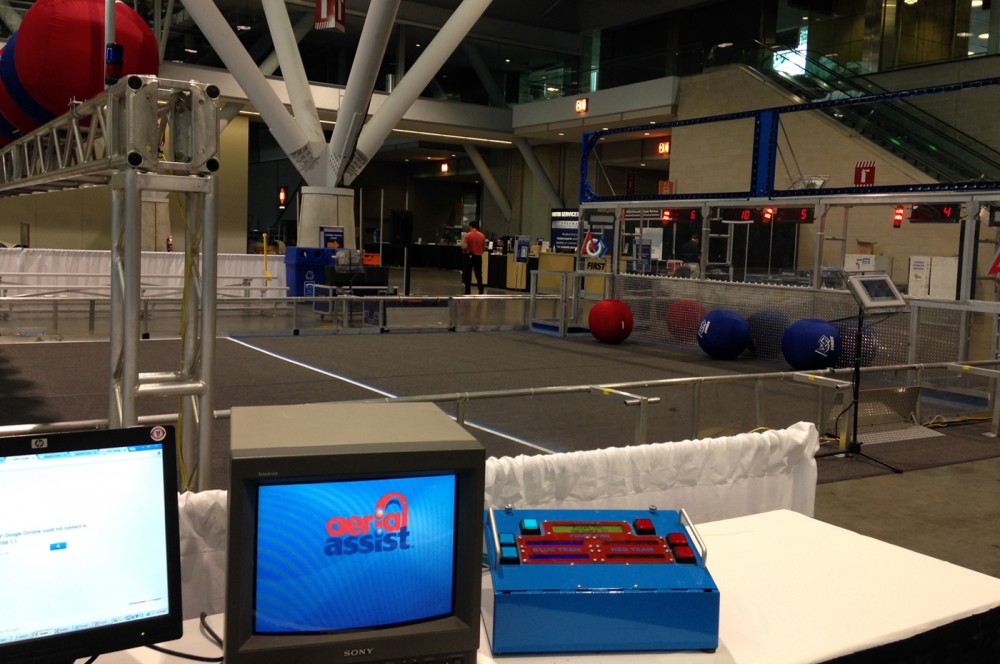 A couple of weeks ago, we exhibited at PTC® Live Global. In addition to manning the exhibition booth and learning about PTC® Creo® Parametric™ 3.0, we were introduced to a fantastic program called FIRST®, which gets kids involved in science and technology.
Read more
---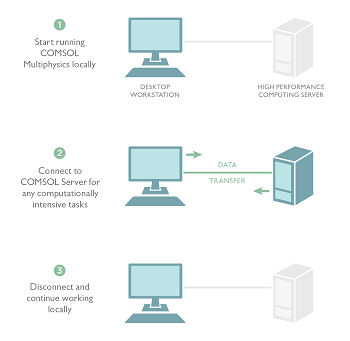 When using COMSOL Multiphysics on a Floating Network License, it is possible to use the Client-Server mode of operation to access remote computing resources for solving large models, while still using the graphics card on a local machine to display graphics. This can have some significant advantages, so let's look at Client-Server mode in more detail.
Read more
---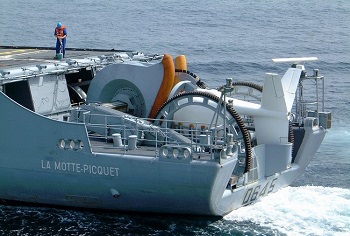 Sound Navigation and Ranging (SoNaR, more commonly written in all lowercase as "sonar") technology can be used for investigating and communicating underwater. To improve the sonar system, you need to optimize the design at a component level. A major component of sonar is the electro-acoustic transducer.
Read more
---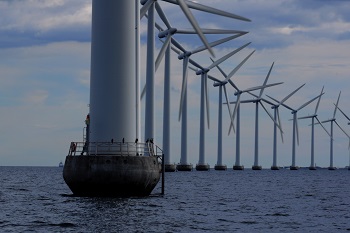 Wind turbine noise is a (hotly disputed) topic that we've mentioned on the blog before. While research into noise production by wind farms is still being debated among researchers, one way we've found to overcome these noisy turbine troubles is to place turbines offshore where they can't be heard and, conveniently, high winds with more regularity make energy production more effective. However, a question that comes to mind is: What impact do offshore wind farms have on marine life?
Read more
---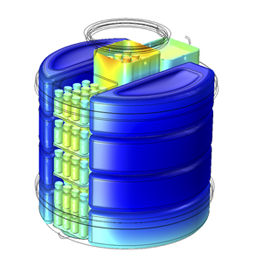 The Passive Vaccine Storage Device (PVSD) is a highly advanced container that combines ingenuity and insulation technology to empower aid workers delivering vaccines to the toughest-to-reach corners of the globe. Designed as a prototype that improves upon earlier models of vaccine transportation devices, this compact apparatus was developed with all the necessary steps: careful planning, simulation, and testing.
Read more
---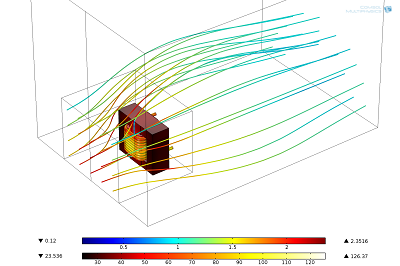 One of the main issues with high-power electrical devices is thermal management. Together with BLOCK Transformatoren-Elektronik GmbH, we created a model using COMSOL Multiphysics simulation software that encompasses all of the important details when modeling heating of high-power electrical devices. To do so, we had to utilize high performance computing (HPC) with hybrid modeling. Here, we will discuss how to approach this real-life task with the COMSOL software.
Read more
---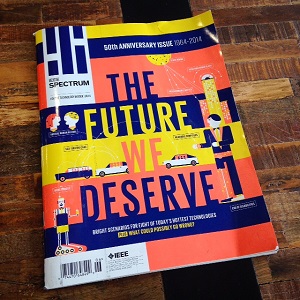 This month, IEEE sent out the 50th anniversary issue of their magazine IEEE Spectrum. This particular issue offers an inspiring and hopeful special report on what the next 50 years will bring in terms of technology advancements.
Read more
---

It's likely that you've heard or read about many of the exciting discoveries in particle physics research at Fermilab. Powerful particle accelerators, including the Booster synchrotron with its unique ferrite-tuned RF cavities, consistently bring the lab to the forefront of discovery. Upgrading the 40-year-old Booster RF cavities will enable them to produce and sustain particle beams at even higher intensities… but will they overheat? Learn how the engineers at Fermilab address this important design challenge.
Read more
---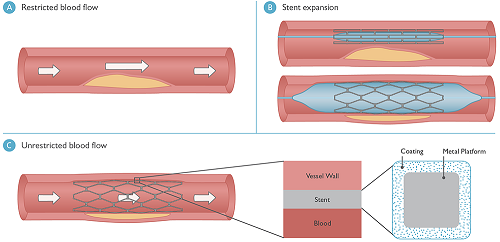 Cardiovascular disease is a condition where the arteries in the heart are blocked by plaque. Narrowed arteries can restrict blood flow and cause chest pain and shortness of breath. Bare metal stents can be used to resolve the problem, but excessive tissue can grow over them and narrow the artery again (a process called restenosis). Engineers at Boston Scientific are using simulation to understand the release mechanisms in drug-eluting stents, which can be used to prevent this excess cell growth.
Read more
---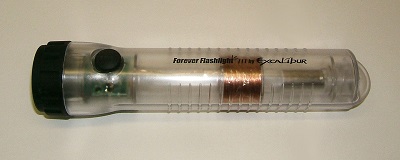 When you lose power at home, you may use a shaker flashlight to navigate about your house. This type of flashlight relies on voltage produced by electromagnetic induction in order to be powered. How much voltage can one of these flashlights produce, do you think? Here, we find out through computation, using the AC/DC Module.
Read more
---
Get new posts by email
---
Categories
---
Tags