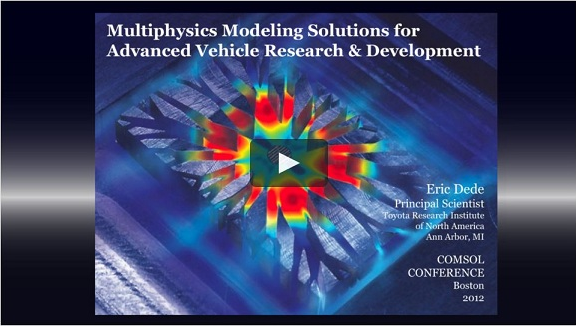 Hybrid vehicles are no longer a new concept, but that does not mean research and development (R&D) has ceased. If anything, it is ramping up as demand for hybrid design optimization continues to grow. Ercan Dede from Toyota Research Institute of North America held a keynote talk at the COMSOL Conference Boston 2012 on how they are using multiphysics modeling for advanced vehicle systems R&D. If you weren't there, you can now watch his keynote in a video format instead.
Read More
---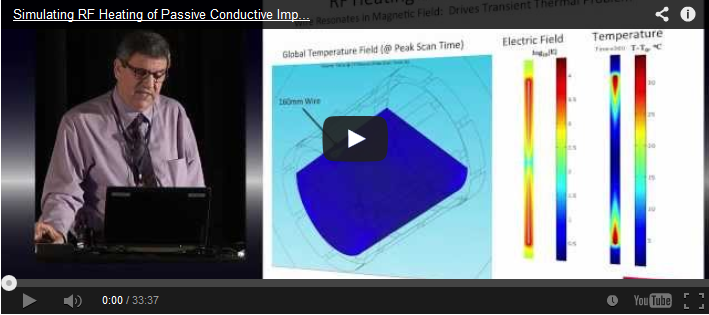 The second video in our COMSOL Conference Boston 2012 keynote series features Dr. Alan Leewood's presentation on the use of multiphysics simulation for medical safety applications. The focus of this presentation is on the safety of passive conductive implants during MRI screenings.
Read More
---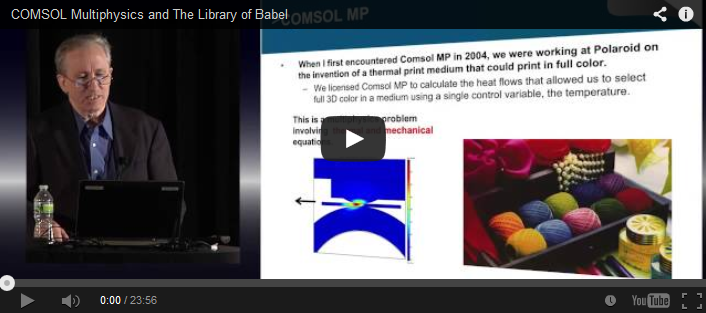 One of the differences between this year's COMSOL Conference, and previous years', is that this year we filmed a lot of it. During the next few weeks we will be publishing some of these videos for those that were there, to enjoy it once again, and for those that weren't to get a taste of what went on. To kick these all off, I'm proud to present the first keynote video, which takes us to Babel.
Read More
---