MVOID Technologies GmbH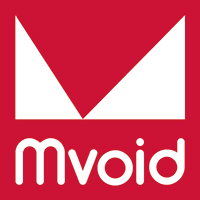 MVOID Technologies GmbH is a globally recognized, owner-operated research & development company specializing in virtual acoustics, sound design and modeling of simulation processes. Our main focus is on virtually optimizing the acoustic performance of systems and products early in the product-development stage.
We use our expertise in modeling and simulation to generate multidisciplinary simulation solutions that combine auralization with a digital physics approach. With this knowledge, we develop workflows for virtual acoustics and sound design.
Methodology and Product Suite
MVOID develops the roadmap for virtual acoustics and sound design. The MVOID methodology provides a growing multidisciplinary simulation for safe analysis and enables a continuous evaluation and improvement of products and systems throughout the complete development process while at the same time validates acoustic properties.
The MVOID product suite ranges from feasibility analysis up to the realization and implementation of virtual acoustics and sound design throughout the entire product development process.
MVOID's customers include OEMs and partners of the international mobility industry and others.
The company was founded in Karlsruhe, Germany, in 2011.
Address and Contact Information
MVOID Group | MVOID Technologies GmbH
Am Wetterbach 2
76228 Karlsruhe
Germany
Phone: +49 721 7540762-0
Fax: +49 721 7540762-9
www.mvoid-group.com/