---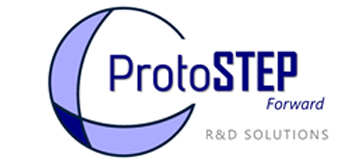 Address & Contact Information
PROTOSTEP
7, rue Voltaire
95120 Ermont
France
Tel: +33 6 81 45 34 89
Website: https://www.protostep-forward.com/
ProtoSTEP is a major asset in the field of research & development and provides strong expertise in the physics of various application domains. The company was founded in 2019 to answer one recurring and restrictive challenge encountered in most R&D developments: how to reach good product specifications in agreement with the laws of physics while reducing development cost and time.
Thanks to the COMSOL Multiphysics® simulation software, ProtoSTEP is able to take a step forward in the prototyping process by validating an idea through a dematerialized prototype. A dematerialized prototyping solution enables our customers to consider physics as the key point for their development and production strategies.
ProtoSTEP will definitely fast-track your company towards Industry 4.0.
Areas of Expertise
ProtoSTEP builds on years of experience in Academic Research and Industry R&D to bring its expertise in the following fields that may interact with one another:
Plasma physics
Charged particle optics
AC/DC electromagnetic fields
Diffraction and laser optics
Electrical engineering
Vacuum technologies and sizing
Solid and fluid mechanics
Thermal effects