---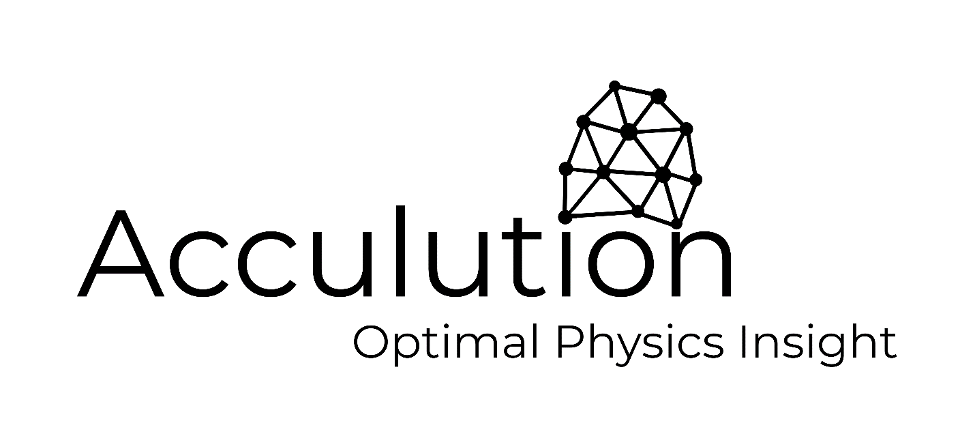 Address & Contact Information
Acculution ApS
C/O René Christensen
Tove Maës Vej 27 2tv
DK-2500 Valby
Denmark
+45 2190 4190
Email: info@acculution.com
Website: www.acculution.com
Acculution ApS was founded in 2021 by René Christensen. Having worked with simulation-based engineering in the loudspeaker and hearing aid industry for several years, he decided to go self-employed to offer his expertise to the industry in general. With close to 20 years of experience in numerical analysis of physical problems, you are ensured a high competence level. Having had to keep track of hundreds of different simulation setups with associated files, a rigorous system for simulation file management is in place to ensure proper revision control and continuous progress overview.
Acculution also offers formal optimization, such as shape and topology optimization, for accelerated virtual prototyping of parts or systems, where the combination of traditional simulations and optimization mathematics drive the final design.
If you see the need for simulations, but do not yet have a person dedicated to this field, an app can be a good starting point. With an app, you can have a simulation setup boiled down to your needs with a simple user interface, while having the full core functionality of COMSOL Multiphysics® working behind the scenes.
Acculution ApS is continuously involved in research, such as acoustics metamaterial design, microacoustics, shape and topology optimization, and geophysics, just to name a few. The underlying thought is to always have a focus on science-based engineering solutions by walking the fine line between academia and industry.
Finally, Acculution offers training within the field of acoustical simulation using finite-element- and boundary-element-based simulations. The training can be designed to be anywhere between purely theoretical and completely product specific.
Areas of Expertise
Acoustics: For clients unfamiliar with acoustics simulations, a knowledge ramp-up is often what is needed to get going with evaluating sound radiation from their products

Lumped parameter modeling
Transmission line modeling
General FEM and BEM simulations
Phase decomposition

Vibroacoustics: For clients looking at transducers (for example, loudspeaker drivers and microphones) and/or vibroacoustic systems (for example, hearing aids, headphones, and loudspeakers), the coupling between the vibrating structures and the adjacent acoustics domains must be understood and taken correctly into account

General FEM and BEM simulations

Frequency response curves
Displacement characteristics

Phase decomposition
Magnetics simulations

Impedance curves
Telecoil placement

Nonlinear structural mechanics

Loudspeaker suspension design

Composite materials

Anisotropic material modeling

Microacoustics

Experienced with all available microacoustics modeling methods, both theoretically and from an industry perspective, so that the most efficient model can be chosen for your specific needs

Perforated plates
Microphones
Hearing aids

Shape optimization: Formal mathematics-based design of product part shapes

Waveguides and horns
Structural surface optimization for hearing aids
Compression drivers

Topology optimization: Formal mathematics-based design of product part topologies

Phase plugs
Structural domains when space is limited

App design

Design based on a barebones user interface based on COMSOL Multiphysics®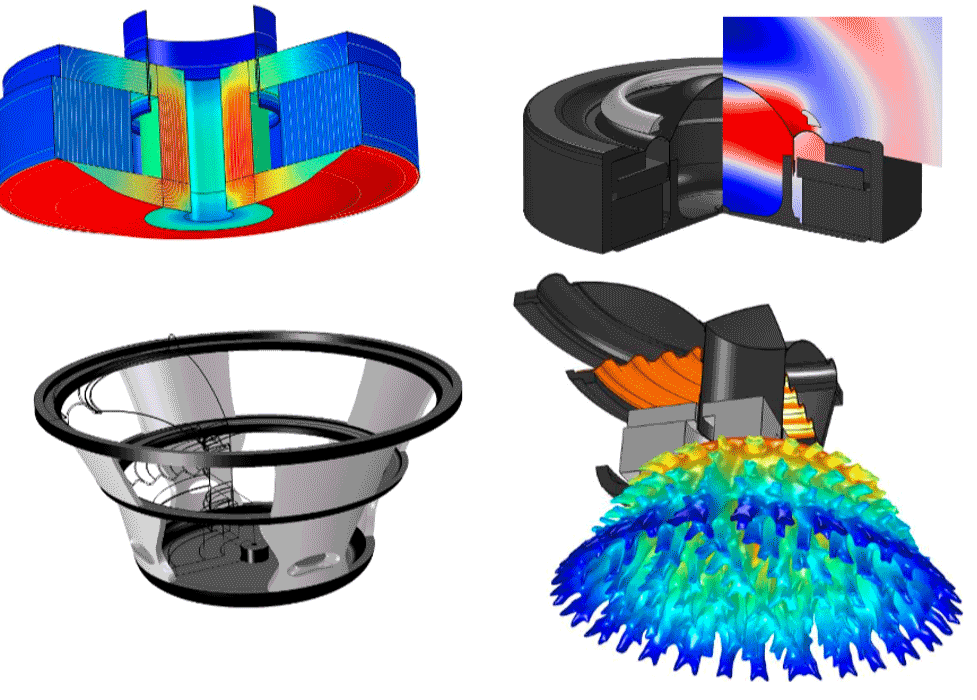 Feel free to contact Acculution ApS for an informal talk, whether you are considering getting into simulation-based solutions or need very specific simulation help.
Consultant Contributions
COMSOL Conference Papers
R. Christensen and U. Skov, "Compression Driver Simulation Including Air Damping in Phase Plug", COMSOL Conference 2011 Stuttgart.
R. Christensen and U. Skov, "An Investigation of Loudspeaker Simulation Efficiency and Accuracy Using i) A Conventional Model, ii) The Near-To-Far-Field Transformation and iii) The Rayleigh Integral", COMSOL Conference 2013 Rotterdam.
R. Christensen, "Phase Decomposition for Loudspeaker Analysis", COMSOL Conference 2016 Munich.
R. Christensen, "Topology Optimization of Thermoviscous Acoustics in Tubes and Slits with Hearing Aid Applications", COMSOL Conference 2017 Rotterdam.
R. Christensen, "Acoustic Topology Optimization – Implementation and Examples", COMSOL Conference 2019 Cambridge.
COMSOL Blog
R. Christensen, "Phase Decomposition Analysis of Loudspeaker Vibrations", COMSOL Blog, 2015.
R. Christensen, "How to Use Acoustic Topology Optimization in Your Simulation Studies", COMSOL Blog, 2016.
R. Christensen, "Acoustic Topology Optimization with Thermoviscous Losses", COMSOL Blog, 2018.
Articles
Z. Conrad, "HATS Off to the Boundary Element Method", Multiphysics Simulation 2018.