Multiphysics Simulation 2018
In the 2018 edition of Multiphysics Simulation, you will learn about a variety of case studies covering topics ranging from life-saving wearable technology to protecting the global economy from counterfeit money. Additional themes include how multiphysics simulation makes it possible for engineers to tackle research problems that were previously too difficult, like a 3D parametric full-eye ...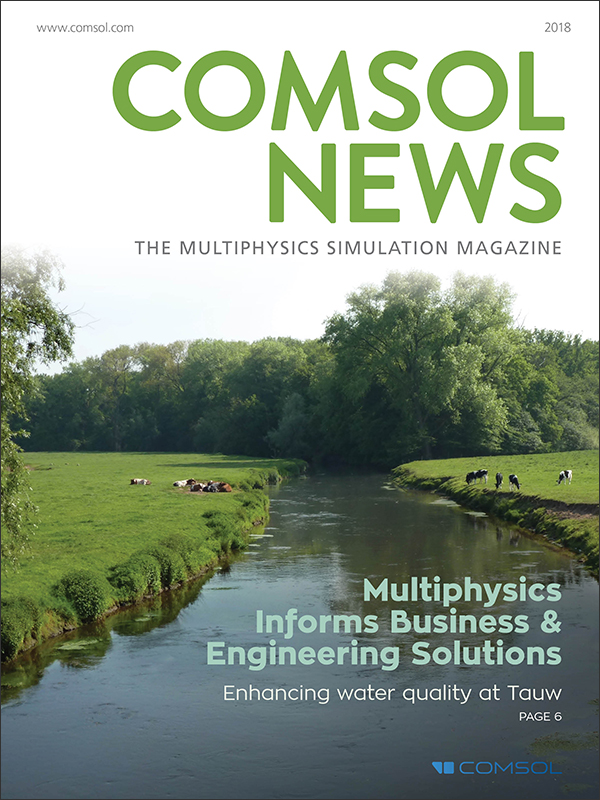 COMSOL News 2018
In COMSOL News 2018, simulation specialists share how they work with colleagues and customers to find solutions that ...
En Savoir Plus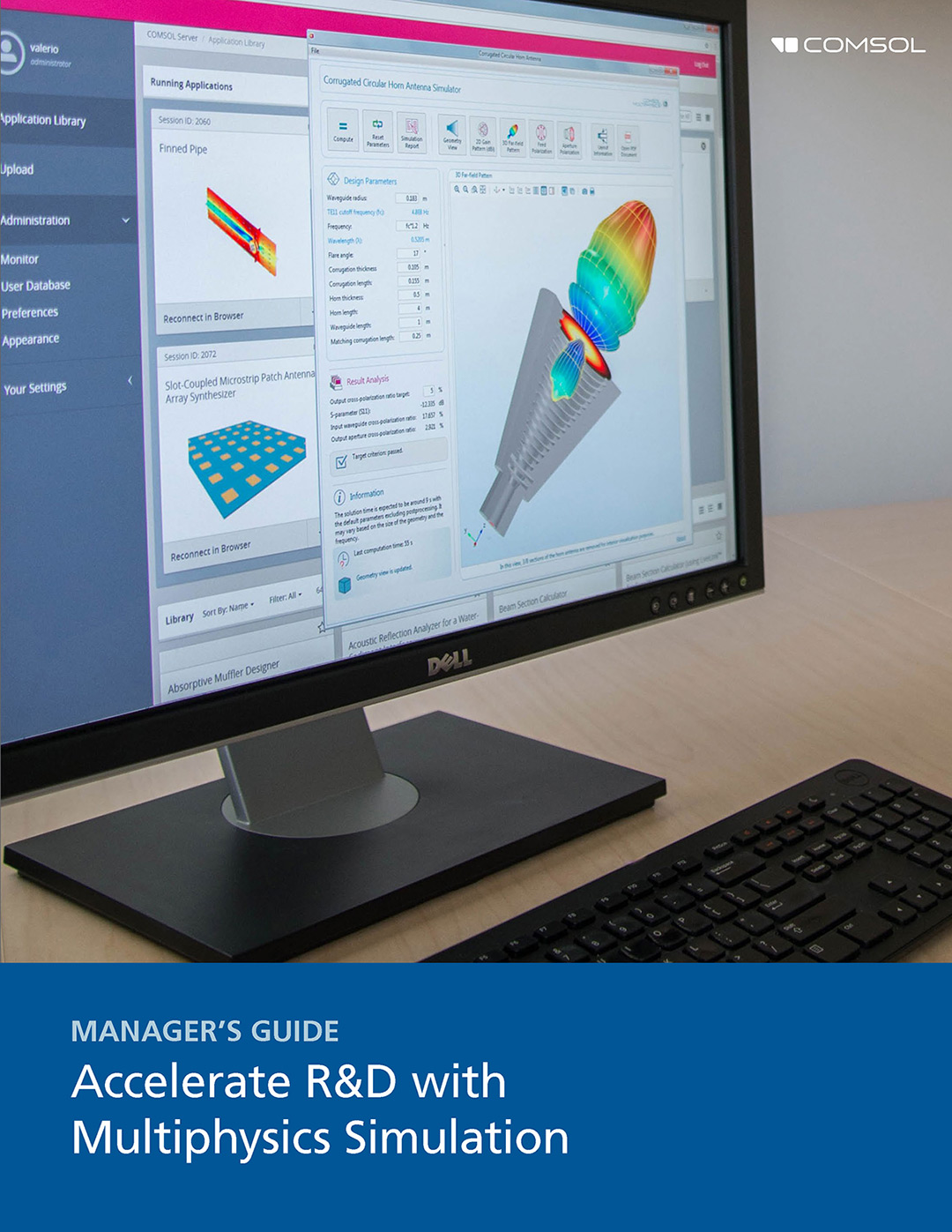 See How Managers Stay Ahead with Multiphysics Simulation
Help your organization stay ahead of the curve. The Manager's Guide features must-have information on how simulation ...
En Savoir Plus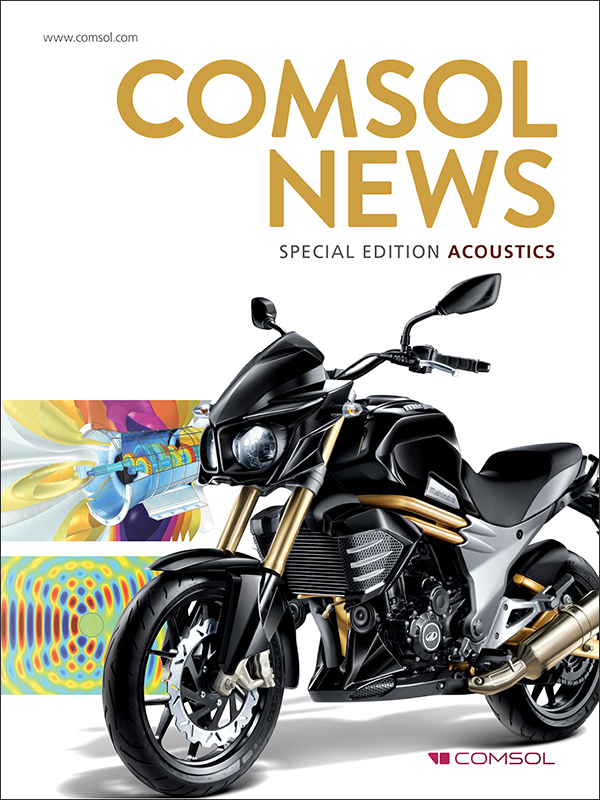 COMSOL News - Special Edition Acoustics
This special edition of COMSOL News celebrates designers, engineers, and researchers working in the field of ...
En Savoir Plus
Industry Applications
Browse through videos, user stories, models, and multimedia offerings showcasing how COMSOL Multiphysics is used in several application areas.
Success Stories
Take an in-depth look at the products COMSOL users are creating with their research by reading articles about the latest cutting-edge multiphysics applications.
Product Documentation
Get started right away with COMSOL. Check out our documentation to learn how to use the software with step-by-step modeling examples.
White Papers and Application Notes
Here you will find informative and interesting white papers and application notes based on specific application areas.
Product Literature
Learn about COMSOL products by flipping through the product suite. Find the right product for your simulation needs, whether they are electrical, mechanical, fluid, or chemical.
User Presentations and Textbooks
Learn more about posters and presentations showcased by your peers at worldwide COMSOL Conferences.